and many more including several outdoor writers! Many of their successful hunting shows and magazine articles were in collaboration with J&S Trophy Hunts.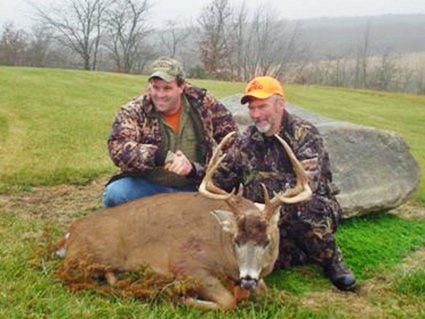 In order to be a successful guide, you need to be an exceptional hunter. Steve and his bow have hunted in Iowa, Missouri, New Mexico, Colorado, Arizona, North Dakota, Montana, Wyoming, Nebraska, Texas, Minnesota, and the continent of Africa.

However, in order to never take away from a hunter's chances at harvesting a big buck, Steve rarely hunts the midwestern whitetail any longer. Steve says it just doesn't seem right to take a monster buck away from a paying client. Steve and the J&S team, have helped our hunters in harvesting in excess of 500 Pope and Young deer in the last 20 years. This tradition remains strong today.
Here are just a few photos of Steve's past hunts.